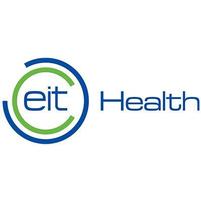 The Institute is a core partner in the EIT (The European Institute of Innovation and Technology) Health network – a catalyst for healthcare innovation, cooperating to facilitate new solutions and technologies that benefit European citizens.
With the power and diversity of its numerous international partners, the three year CARE (Caregiving and Ageing Reimagined for Europe) project aspires to further improve the quality of care delivered by providing a comprehensive e-based learning programme. The Institute Fellows have developed a unique module for the CARE Campus (below) and contributed to designing several others.
In this module, you will learn about the development of population structure and the main factors which influence it (fertility and mortality). You will also learn how this development will impact on the provision and financing of health and social care and on the roles of families in providing care and support for older family members.
The module is going through a validation stage at the moment. You feedback would be very much appreciated and taken on board. Please send your comments to administrator@ageing.ox.ac.uk
---
---
DPhil or MPhil Opportunities in Ageing
How to Apply
The Institute is not a formal admitting body of the University, so Masters and Doctoral students affiliated with the Institute have been admitted through a range of University Departments reflecting the multidisciplinarity of the Institute's research. It is thus important that potential applicants for graduate work in ageing in the first instance contact our Graduate Co-ordinator Dr. George Leeson to ask advice on their application to the Institute: