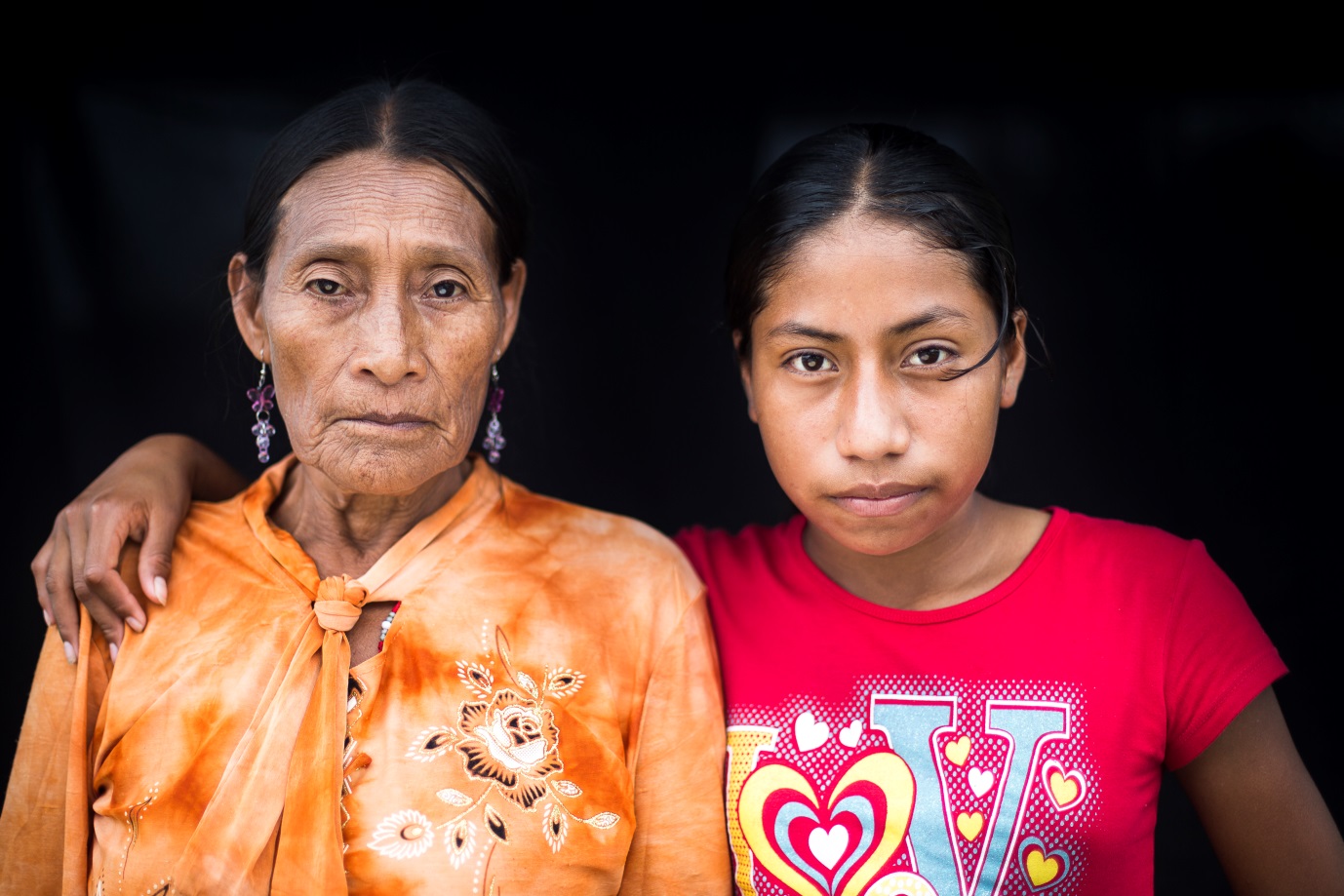 © All rights reserved by Jonas Wresch/ HelpAge International (www.helpage.org)
As a member of the Development Studies Association 'Migration, Development and Social Change' Study Group, I attended a one day workshop on 1st February 2016 about "Latin American Perspectives on Migration, Social Inequalities and Life Transitions". The workshop took place at the London International Development Centre and was organised by Dr Katie Wright (University of East London) and Prof Cathy McIlwaine (Queen Mary University, London). It was a joint collaboration between the Institute of the Americas and the Migration, Development and Social Change Study Group forming part of the Development Studies Association.
The eight speakers included a practitioner and academics from a range of disciplinary backgrounds. Their presentations discussed findings from largely qualitative fieldwork conducted at urban and rural places in Ecuador, Chile, Bolivia, Peru, Argentina, Spain and the UK. The talks also tackled questions related to research ethics and qualitative research methodology, such as in-depth interviews, participant observation, and a range of participatory research methods including life time lines, photography and essay writing.
Taken together, the presentations highlighted how the nexus between development and migration is connected to how social inequalities interrelate across the life course. Dr Gioconda Herrera (Facultad Latinoamericana de Ciencias Sociales, FLASCO, Ecuador) explained how return migration to Ecuador affects various age-groups in different ways. Whilst younger couples struggle to re-integrate into traditional family patterns, mature women who return to Ecuador have thanks to advanced age more social status and find re-integration easier. Based on their research and advocacy work with Latin Americans in London, Prof Cathy McIlwaine (Queen Mary, University of London) and Carolina Gottardo (Latin American Women's Rights Services) highlighted the strong correlation between asset accumulation and gender-based violence, especially among black and minority ethnic group women. Katie Wright's (Global Studies, University of East London) research on intergenerational relationships between Latin American migrant mothers and their daughters in London suggests that poverty is linked to intersecting inequalities and may be transmitted from one generation to another. Education is seen as a means to escape poverty and migrant mothers try to pass on the value of learning in their daughters so as to prevent them from unqualified work or suffering from complicated and sometimes abusive relationships.
The intersectionality between poverty and social citizenship status was the topic of Dr Megan Ryburn's (London School of Economics) presentation. Based on her multi-sited ethnography with Bolivian migrants in Chile she highlighted how indigenous women of lower socio-economic status suffer most from poor housing, health care, education and social support. Dr Jasmine Gideon (Birkbeck) discussed how Chilean refugees in the United Kingdom experience life course transitions. Her fieldwork emphasizes the importance of the context of migrants' arrival and reveals considerable gender differences in coping with the past: whilst women coped thanks to their everyday household activities, men became more attached to an idealized past. The relationship between poverty, gender and ethnicity was likewise the theme of Dr Carmen Ibañez's (University of Cologne, Germany) research with female migrants in the Bolivian Andes. As an example of the chola she highlighted how indigenous women use ethnic dress to highlight social inequalities among themselves as well as between themselves and women of high status. Dr Gina Crivello (University of Oxford) engaged us with a presentation of findings from the Young Lives survey, a longitudinal study with children and adolescents in Peru, Ethiopia, Vietnam and India. Although most research participants in Peru migrate for work and education, children and their parents in the Peruvian sample did not suggest that migration is an important marker towards young peoples' transition towards adulthood. Migration in this context is therefore rather a means to a goal rather than a goal in itself for achieving adult status. Finally, Dr Tanja Bastia (University of Manchester) presented fresh findings from her recent fieldwork on migration and ageing in Argentina and Bolivia. Focusing on the elderly who are left behind, Bastia emphasizes the role older women play in transnational care by "becoming mothers again". Her findings also highlight the rising need of geriatric care to serve Bolivia's ageing rural population.
The workshop was very well organized and engaged presenters and audience intellectually and socially. I discerned important structural similarities between the Latin American experiences and the findings of my fieldwork with the Karen ethnic minority group in Southeast Asia and the United Kingdom. I hope to meet many of the participants again at the 2016 annual conference of the Development Studies Association at the University of Oxford, 12 to 14 September 2016.
About the Author:
Dr Pia Jolliffe is a Collen Visiting Fellow at the Oxford Institute of Population Ageing.
---
Opinions of the blogger is their own and not endorsed by the Institute
Comments Welcome: We welcome your comments on this or any of the Institute's blog posts. Please feel free to email comments to be posted on your behalf to administrator@ageing.ox.ac.uk or use the Disqus facility linked below.