With faculty and visitors from across the world, the Institute's vibrant Visitors' Programme reflects its global approach to population ageing.
Overview
We offer the opportunity for academics and those from the corporate and policy/practice world as well as students to spend a period of independent self-directed study and research, with the support of specifically assigned researchers at the Oxford Institute of Population Ageing as mentors. The main purpose of the Visitors' Programme is to enhance the academic work (research) of the Institute as well as the visitor's by mutual exchange and learning.
During the Covid-19 pandemic, the Institute has operated a Virtual Visitor Scheme which has enabled visitors to engage in the normal visitor activities digitally. This has proved very successful (see Reflection from our visitor Emily Schuler) and we have therefore decided to offer this opportunity moving forward. Reduced fees would apply. In an application, please state clearly that you wish your visit to be virtual.
The Institute offers:
Workspace with either a fixed pc or a laptop port, according to individual requirements, together with IT facilities and support
Library access
University card
Access to general seminars across the collegiate university
An academic mentor
Application process:
We invite various categories of applications - Professors, Research Fellows, Post-Docs and Students - as well as interested candidates from community organisations and the corporate world. With the Institute's focus on global population ageing, we particularly welcome applications from abroad. Applications are received all year round and its acceptance is dependent on the relevance to our key research themes.
Visits may range from a few days to one academic year. Non-EU, non-EEA or non-Switzerland applicants can maximum visit for 6 months. Admission to the Visitors' Programme is competitive and limited to no more than fifteen visitors during each term.

All visitors should in the first instance contact Dr George Leeson (george.leeson@ageing.ox.ac.uk) for information or see below for more detail and forms.
Application forms for academic and student visitors are below.
Fees and funding:
Visitors are required to pay a non-negotiable bench-fee for each academic term of stay to cover resource costs. This fee does not include costs related to travel, accommodation and other personal living expenses. The majority of visitors are self-funded through personal bursaries, support from funding bodies or from corporate or policy bodies
The Oxford Institute of Population Ageing is, however, committed to annually sponsor, through designated bursaries, two emerging researchers. The Leslie Kirkley programme (non-OECD countries) and the James Martin programme (OECD countries) offer a bursary for the payment of the bench-fee for one term but do not cover the costs of travel, accommodation and other personal expenses. For further information on these visitors' programmes, please see below.
We look forward to welcoming you to Oxford!
Reflections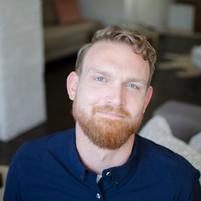 IARU Internship Reflection
I came to graduate school with an agenda to effect social change and an open mind to learn from others who share that mission. I am a social worker by training, nearly half way through a dual masters in Social Welfare and Public Health at UC Berkeley. With an earnest interest to make the most out of my academic career, I applied to spend my summer break as an IARU Intern at Oxford—the Institute was a perfect fit because its collaborative approach to issues surrounding population ageing yielded opportunities for me to apply my social welfare perspective to advancing knowledge in the field.
Scholarship is a team effort. Embarking on any new project brings with it new challenges, and the Institute took special care to connect me with a research project that matched my interests and time in the program. As an American orienting to both new research and a new geographical context, mentorship provided by Institute faculty was an essential part of the learning process. The Institute takes a wide angle view on population ageing and benefits from its multidisciplinary perspective. I was impressed by the Institute's seminar topics, which not only focused on long-established ageing issues like health and economics, but also incorporated emergent applications from big data and machine learning. Oxford University brings together a range of backgrounds and viewpoints, and the Institute is no exception. Weekly seminars, delivered by experts and students alike, gave me an opportunity to learn about and discuss current research in various fields, and highlighted the Institute's regard for innovation and new perspectives as part of the collaborative process.
There's no place like Oxford. Its dreaming spires, ancient library reading rooms, and traditions of rigorous scholarship inspire a context to engage in thoughtful study. The city has an abundance of attractions to see and meadows to stroll, and strikes a comfortable balance between active and serene. Research and writing is hard work for me, so environment matters. Few places offer such a density of opportunities to immerse in study, and Oxford delivered for me.
Above all, I believe the most valuable takeaway from my experience was the research itself and the collaborative relationship-building behind it. I spent 6 weeks researching homelessness among ageing populations in the UK, which is a generous amount of time to be immersed in a single topic. I feel a sense of accomplishment to have expanded my understanding in a critical part of my field with such attentive detail, and I feel a sense of humility to have learned from others who have dedicated their efforts to such work. The project gave me an opportunity to exercise critical thinking about issues critical to my role as a social worker, which will no doubt serve my clients well. The Institute supported my mission to effect social change through furthering my training in research and ageing. It was an experience like no other—one I will carry with me for the betterment of my professional skill and the clients I serve.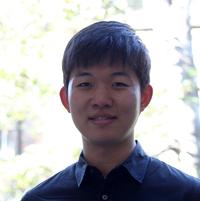 IARU Internship Reflection
The first time I got interested in the Oxford Institute of Population Ageing was after reading some articles and books written by Professor Sarah Harper. As a master's student in Comparative Social Policy looking at comparative pension system, the key issues of my research included demographic transition and fertility challenge in South Korea and most of western welfare states. Her research was very helpful in understanding social and economic challenges of population ageing.
I came to some of the weekly seminars hosted by the institute, and they provided further insights in broad topics of population ageing. The seminars involved multidisciplinary topics including health, social care, poverty, gender inequality and a wide variety of policy cases from all over the world. The invited speakers were very competent researchers and the seminars were a nice place to build networks in this field. That is why I decided to apply for the IARU internship in the institute.
Unfortunately, I was only available in off-term time for the internship, and there has not been many seminars going on in this period. However, the UKRI Industrial Strategy Challenge Fund Healthy Ageing Workshop organised by the institute was amazing. This grand project gathered all stakeholders of healthy ageing challenge, from academia, business, public sectors and charities. The idea of constructing a business model for industries to support ageing population was original for people like me who have always been approaching this issue from public policy perspective. But I still recommend that potential applicants apply for the internship during term-time as there would be much more events going on.
Another amazing experience during my internship was an opportunity to collaborate with the members of this institute. I started research on the employment and well-being of older women in the UK and South Korea, in collaboration with Dr Sara Zella and Prof Sarah Harper. I have mostly conducted data analysis of the two countries, and the advice I got from Dr Zella was very helpful and expanding my knowledge. Even after finishing my internship, I am still continuing the affiliation with the institute until this project is done, which is also exciting.
Finally, one part of my job was to be one of the managing editors of the Journal of Population Ageing. My task was to read submissions and allocate them to appropriate reviewers. Though it was not a tough job, learning the process of reviewing and publishing journal articles was very useful for an early career researcher like me. I could surely say that my knowledge and experience in this field has expanded thanks to this internship programme.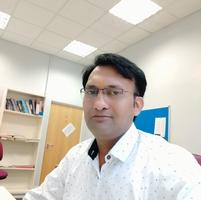 Reflections by Leslie Kirkley Visiting Researcher
By the year 2050, almost 20 percent of India's population will be aged 60 years and above, and there is a growing awareness of the need to understand the needs and aspirations of this population. My stay as a Leslie Kirkley Visiting Researcher at the Oxford Institute of Population Ageing helped me to develop an in-depth knowledge of the psychology of ageing consumers.
One of the things I appreciate most about my time at the Institute of ageing was the atmosphere, which was extremely friendly. Faculty members and all staff were very cordial, helpful and inspiring, and I feel very fortunate to have experienced the world class faculty and facilities at the University.