Past Event
Individual mortality expectations
---
---
About the speaker
Dr Cormac O'Dea is an Associate Director and Head of the Consumption and Saving sector, Institute for Fiscal Studies.
His current work focuses on household saving behaviour, retirement decisions and design of public pensions. He completed his PhD in University College London in 2016.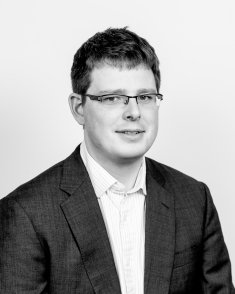 Abstract
We estimate individual survival curves using data on subjective survival probabilities. We show that, although individuals seem to have a good idea of how their potential longevity compares to that of other people of their age and sex, they do not have a good understanding of the shape of the survival curve that they face. In particular, we show that most individuals perceive that their survival curve is much 'flatter' than actuarial estimates suggest – that is, they appear to under-estimate the chance of surviving to younger ages but over-estimate the chance of surviving to very old age. This has potentially important implications for how individuals behave. We discuss how this result can affect certain economic decisions on financial planning for retirement.
---
This event is part of a seminar series:
Michaelmas Term 2016 Seminar Series 'Financial Planning For Later Life in the UK' Thursdays at 14:00 – 15:30 Seminar Room: 66 Banbury Road, Oxford OX2 6PR Convener: Kenneth Howse The series will focus on individual behaviour and decision-making for the achievement of financial security in later life. The aim is to invite presentations reporting up-to-d...
---
Event Details
03 November 2016 14:00 - 15:30
---
Location
Oxford Institute of Population Ageing
66 Banbury Road, Oxford, OX2 6PR