Past Event
Optimal strategies to restore long-term sustainability of pension systems
---
---
About the speaker:
Dr Carmen Boado-Penas is a Lecturer at the Department of Mathematical Sciences, University of Liverpool
María del Carmen Boado-Penas holds a Ph.D. in Economics/Actuarial Science (Doctor Europeus and Extraordinary Award) from the University of Valencia (Spain) and a degree in Actuarial Sciences from the University of the Basque Country (Spain). She has published several articles on public pension systems in prestigious international reviews and has cooperated on various projects related to pension systems at the Swedish Social Insurance Agency in Stockholm and at the Spanish Ministry of Labor and Immigration. She was also awarded a prize by the Foundation of Spanish Savings Banks for her PhD 'Instruments for improving the equity, transparency and sustainability of pay-as-you-go pension systems'. Her research interests are focused on Notional Defined Contribution Accounts (NDCs), Actuarial Balance and Automatic Balance Mechanisms for the pay-as-you-go pension finance.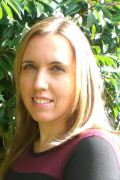 ---
This event is part of a seminar series:
Michaelmas Term 2016 Seminar Series 'Financial Planning For Later Life in the UK' Thursdays at 14:00 – 15:30 Seminar Room: 66 Banbury Road, Oxford OX2 6PR Convener: Kenneth Howse The series will focus on individual behaviour and decision-making for the achievement of financial security in later life. The aim is to invite presentations reporting up-to-d...
---
Event Details
24 November 2016 14:00 - 15:30
---
Location
Oxford Institute of Population Ageing
66 Banbury Road, Oxford, OX2 6PR