Past Event
Saving Behaviour, Expectations and Financial Hardship
---
---
About the speaker
Sarah Brown is a Professor of Economics, University of Sheffield
Sarah graduated from the University of Hull in 1989 and gained her MA in Economics at the University of Warwick in 1990 and her PhD from the University of Loughborough and was appointed to a lectureship there in 1994. Sarah was promoted to a senior lectureship in 2001 at the University of Leicester. She took up a Chair in Economics at the University of Sheffield in 2005 and was Head of Department from 2006 to 2011.
Sarah is a director of the Institute for Economic Analysis of Decision-making (InstEAD). She is a Research Fellow at the IZA (Institute for the Study of Labour, Bonn) and an Associate Fellow at the Sheffield Political Economy Research Institute (SPERI). She has been a member of the Department of Work and Pensions Steering Committee for the Work, Pensions and Labour Economics Study Group (WPEG) since 2001. Sarah was a member of the Grant Assessment Panel C of the Economic and Social Research Council (ESRC) from 2010 to 2013, a member of the REF 2014 Economics & Econometrics Sub-Panel and a member of the Women's Committee of the Royal Economic Society from 2010 to 2015.
In 2012 Sarah was awarded a two-year Leverhulme Trust Major Research Fellowship for a project entitled Household Finances, Intergenerational Attitudes and Social Interaction.
Sarah is also currently a member of:
the Steering Group of the Conference of Heads of University Departments of Economics
the Royal Economics Society Council
In March 2015, Sarah was appointed as an Independent Member of the Low Pay Commission.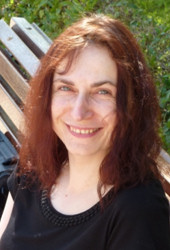 Abstract
In this paper, we firstly analyse the relationship between savings and expectations at the individual level. Specifically, we explore the relationship between saving on a regular monthly basis and expectations as measured by subjective job insecurity and being pessimistic about future finances. We also focus on the influence of the prevailing macroeconomic environment. We exploit UK panel data covering 1996 to 2014 drawn from the British Household Panel Survey and Understanding Society. Hence, our period of analysis covers the recent financial crisis. We then explore the effects of saving on a regular basis for future financial hardship in order to shed light on whether regular savings act as safety net for future financial difficulties. Our findings suggest that being pessimistic about future finances is positively associated with saving on a regular basis, which accords with precautionary saving motives. Our findings also indicate that saving on a regular basis is inversely associated with future financial hardship.
---
This event is part of a seminar series:
Michaelmas Term 2016 Seminar Series 'Financial Planning For Later Life in the UK' Thursdays at 14:00 – 15:30 Seminar Room: 66 Banbury Road, Oxford OX2 6PR Convener: Kenneth Howse The series will focus on individual behaviour and decision-making for the achievement of financial security in later life. The aim is to invite presentations reporting up-to-d...
---
Event Details
01 December 2016 14:00 - 15:30
---
Location
Oxford Institute of Population Ageing
66 Banbury Road, Oxford, OX2 6PR