Past Event
Subjective wellbeing and health at older ages: understanding the mechanisms
---
---
About the speaker
Andrew Steptoe is professor of psychology and epidemiology at University College London, where he is also head of the Department of Behavioural Science and Health, and director of the English Longitudinal Study of Ageing (ELSA). He graduated in Natural Sciences from Cambridge, and completed his doctorate at Oxford University. He was professor and chair of the Department of Psychology at St. George's Hospital Medical School before moving to UCL as British Heart Foundation professor of psychology (2000-2016). He is a past-president of the International Society of Behavioral Medicine, was founding editor of the British Journal of Health Psychology, and is a fellow of the Academy of Medical Sciences. He has published more than 550 peer-reviewed articles and is author or editor of 19 books. His work is focused on psychobiological processes in relation to physical health, on health behaviour change, and psychosocial aspects of ageing.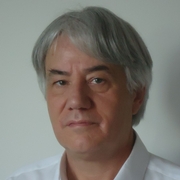 Abstract
A growing number of longitudinal observational studies of large population cohorts have documented associations between greater subjective wellbeing and longevity. Although it cannot be concluded that these associations are causal, they are largely independent of sociodemographic background and initial state of health. This presentation will outline the work that we have carried out primarily with the English Longitudinal Study of Ageing, relating subjective wellbeing with mortality, the development of functional impairment, and healthy life expectancy. I will also discuss behavioural and biological mechanisms that may link greater subjective wellbeing with reduced health risk.
---
This event is part of a seminar series:
Trinity Term 2017 Seminar Series 'Ageing, Wellbeing and Health' Thursdays at 14:00 – 15:30 Seminar Room: 66 Banbury Road, Oxford OX2 6PR Convener: Dr Sara Zella This seminar series will be a fascinating journey between theories and concepts of ageing, health and well-being. The talks will underline the mechanisms behind a happy, healthy and long life, ...
---
Event Details
04 May 2017 14:00 - 15:30
---
Location
Oxford Institute of Population Ageing
66 Banbury Road, Oxford, OX2 6PR