People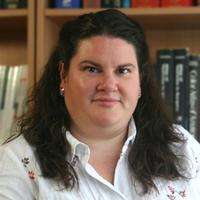 BSc, CM, CBAAPS, DHRM, Chartered MCIPD
As Institute Administrator I work closely with the Director and the Internal Management Committee of the Institute on all aspects of business administration. I have oversight of, and provide advice and administrative support for all aspects of:
Human Resource Management
Financial Management
Research Facilitation and Management
Facilities Management
IT Management, including web and other online presence
Communication and Publication Management
Health and Safety Management
Strategy and Planning, including Risk Management
Student and Visitor Programme Support
I am responsible for leading a dedicated business administrative support team to contribute towards the effective operation and growth of this research institute.
I am a Chartered Member of the CIPD and have over 12 years' experience of working in Human Resources in a large multi-disciplinary public sector organisation, specialising in Recruitment, Workforce Planning and Information Management, HR Information System Project Management and Employee Relations. My undergraduate degree was in Geographical Information Systems, this gave me a foundation in IT systems and data management.
I joined the University of Oxford in March 2013, working as the HR Manager for the Nuffield Department of Surgical Sciences. I moved to the Oxford Institute of Population Ageing as the Institute Administrator in February 2015.