People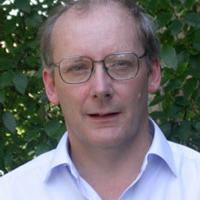 Professor Charles Godfray
Professor of Population Biology in the Department of Zoology
Professor Charles Godfray was appointed Director of the Oxford Martin School on 1 February 2018.
Research interests
He is a population biologist with broad interests in the environmental sciences and has published in fundamental and applied areas of ecology, evolution and epidemiology.
He is interested in how the global food system will need to change and adapt to the challenges facing humanity in the 21st century, and in particular in the concept of sustainable intensification, and the relationship between food production, ecosystem services and biodiversity.
Further Information
https://www.zoo.ox.ac.uk/people/professor-sir-charles-godfray-frs