People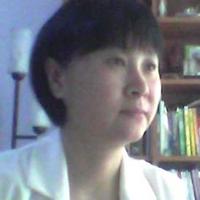 Dr Qiuhui Wang
Past Visitor - Tianjin Polytechnic University, China
Associate Professor of Tianjin Polytechnic University, China
+86(0) 15122576043(China)
wangqiuhui6043@hotmail.com
Dr. Wang Qiuhui is an associate professor of the Industry Design Department, Tianjin Polytechnic University, China. She is an Academic Visitor in Oxford Institute of Population Ageing, University of Oxford, studying followed with Dr. George W. Leeson from March, 2015 to March, 2016 year. Her majors were in Product design in China, and her Bachelor degree received from Shandong University of Art & Design, followed by a Master degree from Donghua University and the PH.D degree from the Beijing Institute of Technology. The Doctoral work was in Ergonomics Design Research for the ageing people, including healthcare, environment, digital human body and Usability Design.
Dr. Wang's main research interests are in Ergonomics Design in Ageing & Ability and Healthcare Research, including the Elderly Public Culture, the Elderly Environment, Housing, Public Facilities, and Digital Body for Product Usability Evaluation. From 2014 year, Dr. Wang started to lead her research group to study older people's Digital Human Body Model by Reverse Engineering for Product Design Evaluation. In further research, Dr. Wang hope to try her best to focus on Product Usability Design in Ageing Healthcare for Individualized Customization Service based on Digital Ergonomics and Digital Human Body Model. And hope to deep into Healthcare Facilities Design of the Ageing Communities and ability & Diversity.
Links to publicly accessible reports; academic publications available on request.
2015