People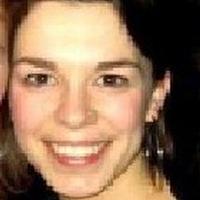 Ms Verity Robins
Research Officer
Verity is currently conducting fieldwork research in China as part of the HelpAge International project on Older People's Associations.

Academic Profile
Verity is a doctoral student within the Department of Politics and International Relations at the University of Oxford, and a member of St. Antonys College. Veritys research looks at local governance in contemporary ruralChina, with a particular focus on elderly peoples groups.Verity is supervised by one of todays leading scholars in the field of Chinas domestic politics,Dr. Patricia M. Thornton.Her DPhil research is supported by theEconomic and Social Research CouncilandSt. Antonys College, at the University of Oxford. She has also received research grants from theSchool of Interdisciplinary Area Studiesat the University of Oxford, and the British Inter-University China Centre.
Verity holds an MSc. in Modern Chinese Studies from the University of Oxford (2012). Her masters research - for which she was awarded a distinction - was supervised by Professor Vivienne Shue.She also holds a first class BA Honours degree in Politics from the University of Nottingham, where she wrote a prize-winning honours thesis on Chinese border tensions.Prior to taking up a place at Oxford, Verity worked for conflict prevention NGO theInternational Crisis Groupin Brussels. She was recently seconded to the External Affairs Directorate of the Scottish Government to work on international strategy. Verity is affiliated to the London-based think-tankThe Foreign Policy Centreas a research associate and tweets about Chinese politics on twitter:@verity_robins.
Teaching specialism, interests and experience
Chinese politics and society
State-society relations
Social movements and contentious politics
Civil society and NGOs in authoritarian contexts
Authoritarianresilience
Qualitative research methods
Awards
ESRC Difficult Language Training Award Extension;British Inter-University China Centre Mandarin Study Bursary;ESRC Internship Award Extension;University of Oxford China Centre Travel Award;Economic and Social Research Council Studentship;St. Antonys College Academic Scholarship;Universitas-21 Undergraduate Researcher Award;Dennis Kavanagh Prize for Best Undergraduate Dissertation in Politics;Elizabeth and JD Marsden Prize for outstanding contributions to the University of Nottingham; Catherine Williamson Travel and Research Award.