People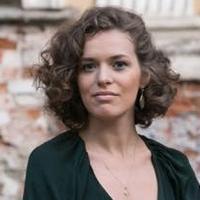 Daria Belostotckaia (Belostotskaya)
James Martin Visiting Fellow
Daria was a James Martin Visiting Scholar for the period 1st August 2016 – 31st July 2017.
Daria is a PhD candidate in Vienna University, the Faculty of Psychology. Her main research interest is intergenerational interaction (between children at risk and older people where she is looking at attachment style, emotional regulation and subjective well-being) and also doing some work about art and ageing (photography exhibition in cooperation with HelpAgeInternational).
Daria is originally from Moscow where she completed her master's degree in psychology (National Research University - Higher School of Economics). She has published several papers in Cultural-Historical Psychology journal and also has presented at the 8th Congress of the International Association of Gerontology and Geriatrics, 8th Internatinal Conference on Cultural Gerontology.
Last summer she conducted research with the 'LinkAge', a charity organisation in Bristol, studying children aged 6-17 and older people aged 58-98 participating in the intergenerational program 'Summer Of Age'.
Daria has been awarded the fellowship of the Austrian Academy of Sciences for this academic year (16/17).

(Please note that there are different Russian / Polish translations of Daria's surname into English: Belostotskaya or Belostotckaia)