People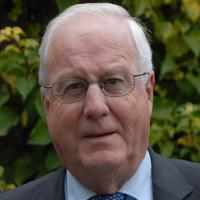 Dr Urbain Boutelegier
Visiting Fellow
Dr Boutelegier is a Visiting Fellow at The Oxford Institute of Population Ageing for the the Collen Programme (May 2015- May 2019).
After a career of over 40 years as a General Practitioner he retired in 2014. He had a strong desire to become a GP because of the social engagement and the intellectual fulfillment in an environment where people are being helped. He is very interested to further utilise his expereince in projects with social impact.
Professional Background:
General Practition (Private Practice) - Proven commitment to quality health care, excellent treatment skills and the desire to not only treat diseases but also maintain health and quality of life for patients. During his career he had a special interest in internal medicine and oncology.
Sports Medicine Doctor - For many years Dr Boutelegier spent his weekends as a Sports Medicine Doctor for the football team Cecle Brugge (First league). It was an excellent way to combinw his passion for his work with his passion for sports.
Supervisor Internships - In Belguim new graduates wishing to become a GP have to follow a 2 year internship with an established GP. Dr Boutelegier supervised several new graduates by providing support, feedback and assessment.
Educational Background:
Medical Doctor at the Catholic University of Leuven (KULeuven), Belgium.
Graduated cum laude.
Conferences and Postgraduate courses to maintain GP accreditation.
Social Engagement:
In the early years of Dr Boutelegier's career he actively contributed to the start up and organisatin of the palliative care in Bruges, Belgium.
Dr Boutelegier is the former Vice President of the "Casa Hogar" an orphanage in Toluca, Mexico, founded by the Belian national football team during the World Championship in 1986.
Languages:
Dutch - native
French - very good
English - good
German - basic knowledge
Hobbies:
Literature, art-history, classical music and gastronomy.