People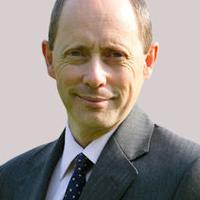 Sir Andrew Dilnot CBE
Warden of Nuffield College
Chair of the UK Statistics Authority
Research interests
Andrew Dilnot is Warden of Nuffield College Oxford. He was Chairman of the UK Statistics Authority from 2012 to 2017, and was the Chairman of the Commission on the Funding of Care and Support, which reported in 2011. He was Principal of St Hugh's College, Oxford, from 2002 to 2012 and a Pro Vice Chancellor of Oxford University from 2005 to 2012. He was Director of the Institute for Fiscal Studies from 1991 to 2002.
He was awarded a CBE in 2000 for services to economics and economic policy.
Further Information
https://www.nuffield.ox.ac.uk/people/profiles/andrew-dilnot/
Links to publicly accessible reports; academic publications available on request.
2008