People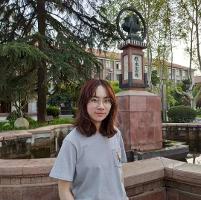 Pianpian Zhao
Visiting Student
Pianpian Zhao is a Leslie Kirkley Visitor at the Oxford Institute of Population Ageing from 1st October 2022 to 1st October 2023.
Pianpian is currently a Doctoral Student in Applied Economics at Jinhe Center for Economic Research, Xian Jiaotong University. In her Master's study period (2017-2019), she finished all courses of the two colleges of Xian Jiaotong University: Jinhe Center for Economic Research and School of Public Policy and Administration. She also obtained her Bachelor(2017) in Management at Xidian University.
Based on her background in Economics, Management and Public Management, her academic focus lies on poverty, disability and health inequalities among older population in China. Her current research interest is the measurement of multidimensional relative poverty of older adults in China.