People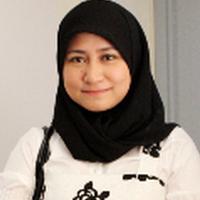 Norainie Ahmad
Thesis: From fertility intentions to reproductive behaviour: Women and family formation in contemporary Brunei Darussalam. Supervisor: Dr. George W. Leeson
Education
B.A. (Hons) in Geography and Anthropology at Universiti Brunei Darussalam (UBD) - Recipient of the University Silver Medal Award (2004) and Book Prize (2001, 2003, 2004)
Received a competitive scholarship awarded by the ASEAN Universities Network and the National University of Singapore to study for a semester at the Faculty of Arts and Social Sciences, National University of Singapore (2001)
Received a competitive scholarship awarded by His Majesty The Sultan of Brunei's Government to spend Junior Year at the Geography department of King's College London (2003)
MSc in Public Policy at the Government Department, The London School of Economics and Political Sciences (2006)
Thesis Research
I'm a social demographer with a main interest in Fertility (intention-formation & behaviour) and Family Research (including marriage, divorce, lifelong singlehood, intergenerational relationships, and ageing). My current research revolves around explaining how intentions to have children amongst a purposively-selected sample of Bruneian women have been shaped by societal norms, attitudes, and perceived behavioural control. I am also focused on individual preferences and how these are affected by 'important others', work, and policies.
Research interests:
Qualitative demography
Microstates ans small populations
Malay and Chinese populations in Southeast Asia
Other experiences
Norainie (Nikki) worked as a tutor at the Department of Public Policy at the University of Brunei Darussalam. She returned to Brunei, after spending a year doing her Masters at LSE, as a lecturer where she became involved in several editorials, research, and teaching responsibilities and consultancies, such as the Multifunctionality in Agriculture project sponsored by the Brunei Government; the 52nd EROPA seminar; the ASEAN-EC International HRD Convention; and the Commonwealth Diploma in Youth in Development Work, where she taught the Population and Family Life module. Prior to Oxford, her main academic work at the university since 2007 involved coordinating and teaching a module called Population Policy and Development, whilst assisting in teaching several other modules. She had also been given the responsibility to supervise a Masters student who wrote a thesis in recruitment policy issues in Brunei's public service domain. Nikki is a member of the International Union for the Scientific Study of Population (IUSSP) and the British Society for Population Studies.
She can be contacted at fertilitybrunei@mail.com if you are interested in participating in her research, or would like to suggest possible research collaborations in that area.