Population ageing is a global phenomenon and most policy makers, practitioners and researchers agree that it will have a major impact on all sorts of social arrangements, not only in those relatively affluent societies where it is already quite advanced, but in many less affluent societies that will experience very rapid ageing over the next few decades. Over the 20 years or so, researchers have identified and analysed most of the major challenges and difficulties derived from the ageing population. There has been a growing convergence of opinion around the idea that it is essential to encourage individuals and organizations - manufacturers and service providers in both private and public sectors, social entrepreneurs, NGOs, governments - to look actively for innovation opportunities.
Throughout the history of civilisation, innovations in technology have played a central role in enhancing economic productivity, improving standards of living, and reducing the cost of all sorts of products and services. As a result of the shift to so-called knowledge-based economies, we are seeing more and more innovative applications embedded rapidly in our daily life. Digitalisation and display innovations connect different disciplines seamlessly and make human-machine interfaces more and more user-friendly. Advances in the 'internet of things', in artificial intelligence and in the utilisation of big data will act together as continuing drivers in adaptions for better mobility, active living and the sharing of experiences. To support an ageing population, policy makers, researchers and industries are exploring and pushing the boundaries of digital health. These initiatives are experimenting with existing systems, and the learning and feedback loops they are generating can provide fresh rounds of innovation (Gassmann et al., 2010: Jarvenppa and Valikangas, 2014; Bouncken and Fredrich, 2016).
Given the high rate of innovation, we have good reason to expect that new technologies will considerably enhance our ability to address some aspects of the social challenges associated with population ageing. More and more often, these innovations happen where different disciplines converge.
The blog reviews some of these initiatives and coming activities supported by OIPA (Oxford Institute of Population Ageing).
1. Design 'user cases', a collaboration by the creative, pharmaceutical and electronics industries in 2017
Even though the future is full of uncertainty, we are getting quite good at developing plausible futures that are detailed enough to inform debate on action and policy. Future scenarios can form the basis for dialogue between policy makers, practitioners and researchers. Design processes are often utilised to enrich the creativity and unlock the imagination, often in what might be considered as unexpected areas. In 2013, following in the footsteps of Finland and Dernmark, the UK's Cabinet Office launched a new policy lab tasked with using design to "re-invigorate policymaking in the UK civil service".
What is known as speculative design has become increasingly popular as a tool to create ideas and to speculate possible futures. It is especially interesting for the way it invites participants and users to engage in open discussion as part of a continuing rather than a closed process. It
In 2017, Merck KGaA, a leading pharmaceutical company, sponsored a design project with 'ma ma Interactive System Design' and several electronics companies. The multidisciplinary team studied the social trends, technology advances and changing user needs and developed eight plausible speculative designs, which triggered series of conversations and collaborations across the industry value chains. For more details of the speculative design project, please contact the blog contributor.
The portable telehealth kit (fig 1) is an example of what might emerge from the speculative design process. It is intended as a practical response to a future scenario - "what if your family doctor could be available 24/07?". The kit enables users to access medical support at home or wherever they are on the go. It consists of three diagnostic devices with sensors that can measure physiological variables (such as including body tem­perature), listen to the sound of the heart, lungs and bronchi, and perform visual examination of the nasopharyngeal zone (e.g. shape and colour of the lymph glands). The idea is that the device can enhance the wellbeing of older people who do not want to visit hospitals regularly.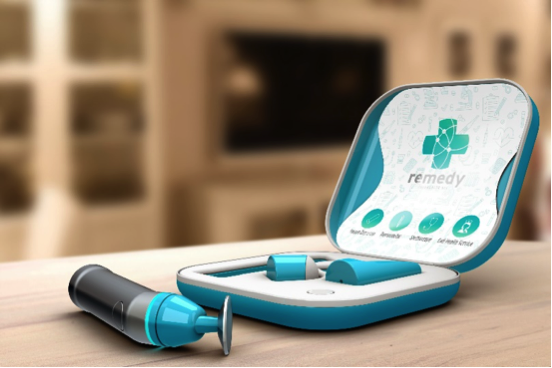 Figure 1: the portable telehealth kit speculative design developed by ma ma Interactive System Design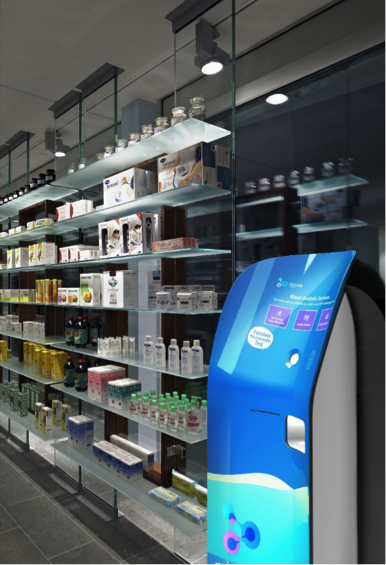 Figure 2: the minilab speculative design developed by ma ma Interactive System Design
Another speculative design product is the 'minilab' in Fig 2. The future scenario in this instance was "what if, analysing your blood can be as easy as using a vending machine". Here the minilab is located in a pharmacy. Instead of making of making an appointment to see a nurse and then waiting several for the results to come back from the laboratory, the minilab point of care testing takes blood samples by means of minimally invasive (and disposable) microneedle technology. Not only is the business of taking blood samples and testing them simplified and made more user-friendly, but costs are reduced.
2. A digital health conference (where population ageing is a common theme), a collaboration among policy makers, industries and researchers across countries in January 2018
On 31st of January 2018, German Healthcare Partnership, Merck and VFA (Die forschenden Pharma-Unternehmen/ research based pharmaceutical companies) hosted a digital health event at Allianz Forum, Berlin. The event was titled "Digital Health – Improving Prevention, Prediction and Care; A Global, European and German Opportunity". More than 300 policy makers, industrial leaders and academic researchers worldwide participated actively in the whole day event. The intensive discussion, with lively audience engagement, provided newly inspired suggestions and sowed the seeds for future collaboration projects. More details can be found on http://ghp-initiative.de/digital-health-improving-prevention-prediction-and-care-a-global-european-and-german-opportunity-31st-jan-2018/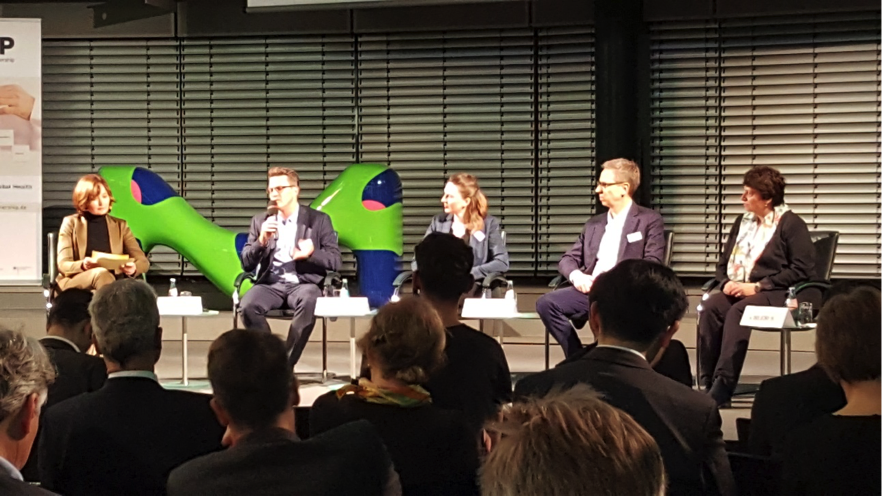 Figure 3: active dialogues in the Digital Health Conference
3. EIT health ageing oxford summer school, a collaboration among policy makers, researchers, hospitals and students
In September 2018, Oxford's Saïd Business School, together with the Sorbonne University and the Oxford Academic Health Science Network (hosted by Oxford University Hospitals NHS Foundation Trust) will provide a three-week intensive innovation programme where selected students and early career researchers can develop and generate new business cases. OIPA is helping to lay out some of the challenges that health care faces in the coming decades. The search for innovative solutions will be guided by FORTH methodology. More details can be found at:
https://www.sbs.ox.ac.uk/faculty-research/entrepreneurship-centre/events/eit-health-active-ageing-oxford-summer-school
We can be sure that there will be a lot of innovation in this domain in coming years. Policy makers, practitioners and researchers will have plenty of opportunity to participate in implementation, learning and new ecosystem construction. As the boundaries of traditional roles and disciplines become more blurred, researchers, who foster inspiring interactions with policy makers and practitioners, can positively contribute to innovations and enhance the impact of their research activities. At OIPA, we can see more and more potential collaborations with policy makers, creative industries and companies. These collaborations encourage experimentation, intensify learning and facilitate new ecosystems. We should expect researchers to become more like practitioners and vice versa. All this makes for exciting times, and for me as a practitioner, it is good news that OIPA is supporting change.
About the Author:
Luc Yao is a Visiting Fellow at the Oxford Institute of Population Ageing. Luc is based in Darmstadt, Germany and is active in the display industry, related start-ups, and the Open Innovation networks. His research at the Institute focuses on the adjacent domains of population ageing, digital health and developing countries.
---
Opinions of the blogger is their own and not endorsed by the Institute
Comments Welcome: We welcome your comments on this or any of the Institute's blog posts. Please feel free to email comments to be posted on your behalf to administrator@ageing.ox.ac.uk or use the Disqus facility linked below.