People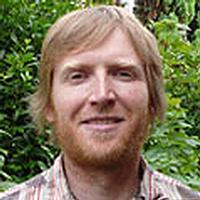 Dr Robin Mann
Affiliate Research Fellow
Former Staff 2006-2009)
Research
Dr Robin Mann is a Research Fellow at WISERD, Bangor University. Robin joined the Oxford Institute of Population Ageing 2006-2009. Prior to this he was a Researcher in the Sociology Department, Bristol University, as part of the Leverhulme Programme on Migration and Citizenship. In 2004, he obtained a PhD in Sociology from University of Wales Bangor which examined the politics of language and civil society in Wales.
Robin's research encompasses a broad sociological remit, with a particular focus upon the following areas:
Grandfatherhood, masculinity and identities over the life course;
Intersections of ethnicity, ageing and families, particularly around the role of grandparents within "multilingual" and "multiethnic" families;
Ethnographies of language and communication, particularly around the politics of everyday language use within minority language communities.
Nationalism and majority ethnic identities.
Qualitative research.
"Grandparents and multigenerational families". Robin is working with Drs George Leeson and Hafiz Khan on "The Contemporary Dynamics of Grandfatherhood" (2006-8), funded by the Leverhulme Trust. This project combines both quantitative and qualitative methodologies in order to address the changing roles of grandfathers in families and changing relationships between grandfathers and grandchildren. He is developing projects around how linguistic and ethnic differences influence the way in which family biographies, identities and relationships are enacted. In particular, he is interested in how language, culture and ethnicity mediate the role of grandparents within multi-generational families and will explore this ethnographically with grandparents within bilingual Welsh-English families in Wales.
"Ethnicity and Nationalism". Robin is also collaborating with researchers at Bristol and partners in Norway and New Zealand in order to examine the national sentiments of ethnic majorities within cross-national perspectives. This builds upon research into national and class identities in England (2004-2006) which formed part of the Leverhulme Programme on Migration and Citizenship held by Bristol University. He is specifically interested in exploring the material and cultural contexts within which ethnic and national identities become meaningfully expressed. Alongside this project he continues to develop papers for publication examining the relationships between language, ethnicity and politics in Wales.
Recent Publications and presentations
Publications:
Mann, R & Fenton, S. (2008, forthcoming). 'The ethnic majority and the liberal-democratic state.' In G. Calder, S. Seglow & P. Cole (eds.), Citizenship Acquisition and National Belonging: Migration, Membership and the Liberal Democratic State. Houndmills: Palgrave.
Mann, R. & Fenton, S. (2008, forthcoming). 'The personal contexts of national sentiments.' Journal of Ethnic and Migration Studies.
Mann, R. (2008, forthcoming) 'Nations matter: Culture, history and the cosmopolitan dream (Review)'. Sociology.
Mann, R. (2007). 'Out of the shadows? Grandfatherhood, age and masculinities.' Journal of Aging Studies 21(4). Pp: 271-281.
Mann, R. (2007) 'Negotiating the politics of language: Civic identity and language learning in Wales.' Ethnicities 7(2). Pp: 208-224.
Mann, R. (2006) 'Civil society, community and the Welsh Language.' in G. Day, D. Dunkerley & A. Thompson (eds.), Policy, Politics and People: Civil Society in Wales. Cardiff: University of Wales Press. Pp: 251-271.
Mann, R. (2006) 'Reflexivity and researching national identity.' Sociological Research Online 11(4).
Unpublished PhD Thesis
Mann, R. (2004) Two civil societies? An investigation into the divisions and boundaries surrounding the bilingual organisation of civil society in Wales. University of Wales.
Conference presentations:
Mann, R. 'Out of the Shadows? The Changing Roles of Grandfathers in Contemporary Families.' European Sociological Association Conference University of Glasgow, September 2007.
Mann, R. & Fenton, S. 'The Personal Contexts of Everyday Nationalism: Portraits from a Small English Town.' Nationalism and National Identities Today: Multidisciplinary Perspectives, University of Surrey, June 2007.
Mann, R. 'Understanding the Role of Contemporary Grandfathers.' Promoting the Well-being of Children: The Role of Grandparents and Kinship Care. Oxford Centre for Research into Parenting and Children, University of Oxford. November 2006.
Mann, R. 'Discourses on Language Learning in Wales and UK – A Valid Disjuncture?' International Conference on Welsh Studies, North American Association for the Study of Welsh Culture and History, University of Wales, Swansea, July 2006.
Mann, R. & Fenton, S. 'Everyday Articulations of National Identity: Methodological considerations.' Mobility, Ethnicity and Society, University of Bristol, March 2006.
Links to publicly accessible reports; academic publications available on request.
2019
2016
2013
2010
2009