People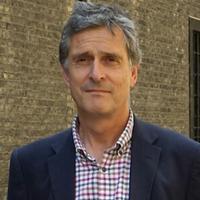 Kenneth Howse is a Senior Research Fellow at the Oxford Institute of Population Ageing.
He joined the Institute from the Centre for Policy on Ageing, where for several years he worked on a range of issues, including health policy and the place of religion in later life. His interest in ageing issues began in the late 1980s, when he was a Research Fellow with the Institute of Medical Ethics and worked on rationing problems in health care and the ethics of psychiatric research. This background in applied ethics is reflected in his strong interest in the ethical and normative dimension of the policy implications of demographic ageing. He manages the Health and Longevity research stream in the Institute, and his current research focus is ageing in South East Asia where he is leading a study of the role of Older People's Associations in different countries in the region.

Recent professional committments
Howse was appointed co-ordinator, with Professor Sarah Harper, of the International Alliance of Research Universities (IARU) Oxford research programme on ageing, and is working on a collaboration with the Centre for Healthy Ageing at the Uinverisyt of Copenhagen.
He is a member of the EU/UNECE Expert Advisory Group on Index Development for Active Ageing, and also participates in the University collaboration in Innolife, a European project to develop and facilitate collaboration between universities and industry on healthy ageing.
He is also a key member of The Oxford Programme on Fertility, Education and the Environment.