People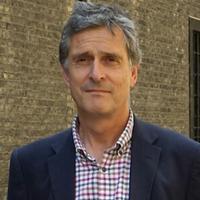 Kenneth Howse is a Senior Fellow at the Oxford Institute of Population Ageing where his research interests cover health and health policy with a strong interest in the ethical and normative dimension of the policy implications of demographic ageing. He also has an interest in ageing in South and South-east Asia including the role of Older People's Associations, the impact of population ageing on food production, and the provision of community health care. Kenneth is is Co-PI on the DAI@Oxford Programme with responsibility for elucidating the demand for good design as we age.
Recent professional committments
Collaboration with the Centre for Healthy Ageing at the University of Copenhagen
Member of the EU/UNECE Expert Advisory Group on Index Development for Active Ageing
University collaboration in Innolife, a European project to develop and facilitate collaboration between universities and industry on healthy ageing.
Key investigator on The Oxford Programme on Fertility, Education and the Environment.
Editor, Population Horizons
Research interests
Kenneth's background in applied ethics is reflected in a continuing interest in the ethical and normative dimensions of policy-making in this area, including problems of intergenerational fairness.
He also has a strong interest in ageing in Asia. In 2014 he completed an evaluation study for the Beveridge Foundation of home care services in Dhaka, Bangladesh. In 2015-16 he led a multi-country study of Older People's Associations in SE Asia: China, Vietnam, Myanmar, and Cambodia. In 2017 he did fieldwork for a project on the ageing farm workforce in Myanmar. The Myanmar study was subsequently followed up with work on ageing farm population in Vietnam.
In 2017-18 he was lead author on a comparative study of ageing in the Commonwealth countries.
As a member of the Oxford Programme on Fertility, Education and the Environment, he has also worked on fertility issues, with a review of Impact Estimation Tools for the International Planned Parenthood Federation.
Most recently he completed a report for the Industrial Strategy Fund to inform development of a revised approach to the Challenge Fund for Healthy Ageing.
Howse is currently one of the members of the Institute's research team working for the Design Age Institute, a new national initiative aimed at focusing design expertise on the needs of the UK's ageing population.