People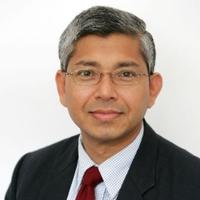 Dr Hafiz Khan
Associate Research Fellow
Professor of Public Health at the University of West London (UWL), UK.
Research
Dr. Khan trained as a statistician at the University of Chittagong and later as a demographer at several institutions – Edinburgh Napier University, the International Institute for Applied Systems Analysis, the National University of Singapore and finally, at the University of Oxford.
Dr. Khan's principal research interests lie in the broader areas of population and development including population ageing and its consequences, reproductive health and family planning in developing countries. For a number of years he has also worked on the demographic issues of Bangladesh especially on the trends, determinants and differentials of fertility as well as elderly care and support.
Recent professional committments
Academic Adviser, The UK Commonwealth Scholarship Commission
Academic Editor, Plos One
Special Adviser, Age UK Oxfordshire (AUKO)
Chartered Statistician of the Royal Statistical Society
Project Team Member, Age Diversity at Workplace, http://www.agediversity.org
Elected Public Governor in Oxfordshire, Oxford Health NHS Foundation Trust
International Adjunct Professor in Public Health, Daffodil International University, Dhaka, Bangladesh http://ph.daffodilvarsity.edu.bd/
International Advisor, Sultan Qaboos University Medical Journal, Oman
Recent presentations
The key research issues arising from an ageing workforce. Keynote speech at International Conference on Economic Sciences and Business Administration, 20-21 November 2015, Bucharest, Romania.
Job satisfaction and socio-demographic nexus: an examination of Business Link employees in England. 2nd ICESBA conference, 20-21 November (Shah-Jalal Sarker, Hafiz Khan, and Shahzad Butt).